Windology Music Ltd. is a woodwind & brass musical instrument specialist retailer, providing sales of instruments and accessories to students, keen amateurs, teachers and professionals alike.  Based in Much Wenlock, Shropshire, customers can visit, make purchases of new/second-hand instruments & accessories (such as mouthpiece and reeds), test out instruments, seek advice and have their instruments repaired. Both UK based and International customers can place orders via the Windology Music website.  The staff are trained musicians with an extensive background in specialist music retail, perfectly equipped to help and advise you, by phone, email, online or face-to-face consultation in store.
Company Ethos
_______________________
Windology Music is passionate about supporting musicians of all abilities. Our aim is to assist in finding the right set-up for you in a balanced way.  Our specialists hand pick the very best instruments and accessories to serve an international community. It requires careful consideration and an eye for what will be appealing to different styles of players from one musician to another – it is our pleasure and privilege to do so.
Windology Music is a strong supporter of the banding community in the UK alongside music education.    Windology Music Safeguarding Policy
How

'Green'

are we?  
Our retail showroom energy is supplied by a British company that provides 100% renewable electricity, is the UK's largest investor in solar power and continues to invest in a new renewable generation.  We ship all our instruments with the Climate Neutral DHLGoGreen Service. This helps offset greenhouse gas emissions generated from logistics through investments in internationally recognised climate protection projects. Windology Music recycle as much shipping and packing materials as is practically possible and our target is to ensure that any of our future plastic packaging is designed to be fully reusable, recyclable or compostable.
Meet The Team
_______________________
Olivia Wild - Director
Woodwind & Brass Specialist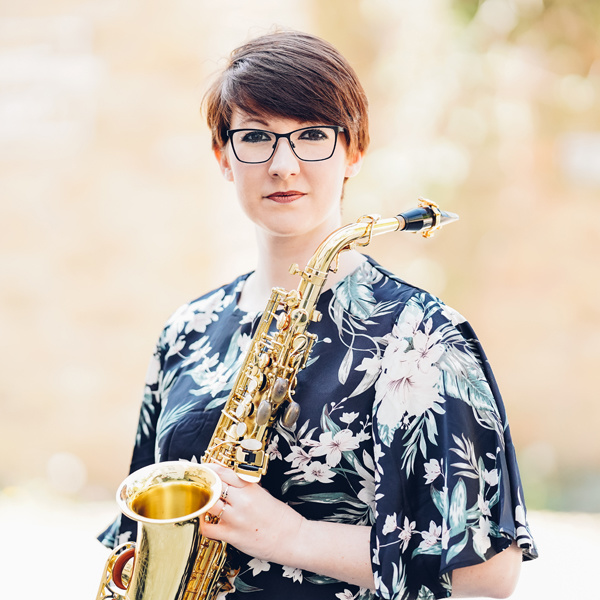 After more than 10 years in the Music Retail Industry, Olivia launched specialist woodwind and brass retailer, Windology Music Ltd. in order to serve the UK & International community of musicians. 
Originating from Telford, Shropshire, Olivia trained as a saxophonist/clarinettist in London at Goldsmiths College, University of London. For over 9 years Olivia was Clarinet & Saxophone Department Manager, and Marketing for the internationally renowned woodwind specialist, Howarth of London Ltd. in Central London.
As an active musician, Olivia is a serving musician in the Army Reserve with The Band of The Honourable Artillery Company, in London where she performs on engagements that have national significance, playing at a professional level across the UK and the world. Olivia's passion for music and more specifically wind bands and original symphonic wind band repertoire meant that she was invited to become a Trustee for the National Concert Band Festival where she enjoys an active role in supporting the banding community in The UK.
Olivia is also a member of the Board of Directors at The Music Industries Association. The Music Industries Association (MIA) is the UK trade body that represents the interests of UK businesses making and selling musical instruments and associated products. The MIA vision is making musical instruments, music technology and music learning accessible to everyone in the UK. 
Adrian Snood - Brass & Woodwind Specialist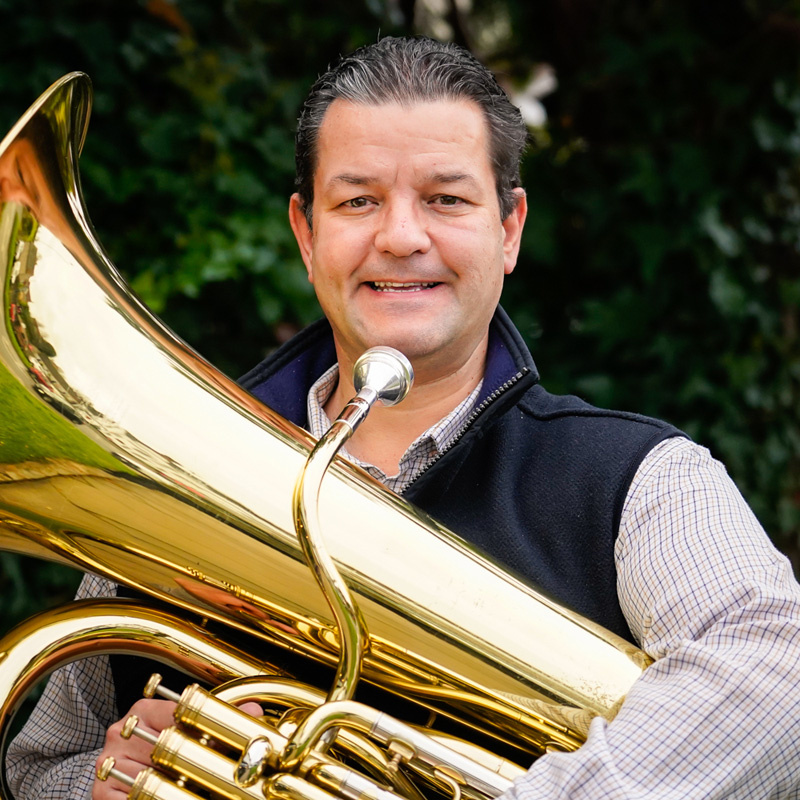 Adrian started his musical career in the mining heartlands of North Nottinghamshire in the East Midlands. The only wind instrument left in the school music cupboard was a tuba & Adrian ended up with it. A solid foundation in brass banding followed within a few years, but it was when he was playing with Nottinghamshire County Wind Band under the direction of Lt Col George Evans that Adrian was introduced to choosing military music as a career.
Adrian joined the Army in 1987 and attended The Army Junior School of Music Pirbright, followed by a year at the Royal Military School of Music Kneller Hall. During this time he studied Tuba under Patrick Harrild, principal tuba of the London Symphony Orchestra.
Adrian served with The Band Of The Grenadier Guards eventually becoming principal tuba & double bassist. During his time the band toured USA & Australia, and visited Germany, Denmark, Holland, Italy, Belgium, Bosnia & Switzerland. Adrian has Changed the Guard at Buckingham Palace many hundreds of times and played at Investitures, Royal Weddings, 18 Queens Birthday Parades, Edinburgh Tattoo, Henley Regatta, Chelsea Flower Show, Royal Ascot, The Festival of Remembrance & dozens of Royal State Visits.
After leaving the regular army in 2010 Adrian continued in The Army Reserve as principal tuba of The Band of The Honourable Artillery Company. He now plays with Birmingham Symphonic Winds. As well as playing the tuba, double bass, and guitar he is also busy as a freelance photographer.
In 2015 Adrian started work in central London at renowned woodwind specialist, Howarth of London in the shipping department. This involved import & export of musical instruments globally whilst gaining an extensive product knowledge of all things woodwind.  However, his true passion will always be Brass!
Registered Office: The Showroom, Bridgnorth Road, Much Wenlock, Shropshire TF13 6AG
VAT Number:
GB 360 3629 10
Company Number : 1

2921991
(Registered in England & Wales)
Director : Olivia Wild
Proud Members of