What's the typical repertoire that springs to mind when playing in a UK wind band?  Selections from popular Broadway musicals, blockbuster movie themes & funky pop hits?
What else?  I'll bet you'll also think of elderly 'brown' faded music such as classical overtures and waltzes, transcribed for Military Band sometime in the 1960's with ageing parts held together with vintage sticky tape. And of course, there is nothing wrong with playing well-known classical pieces as they are always crowd pleasers on the concert platform or on a Summer bandstand.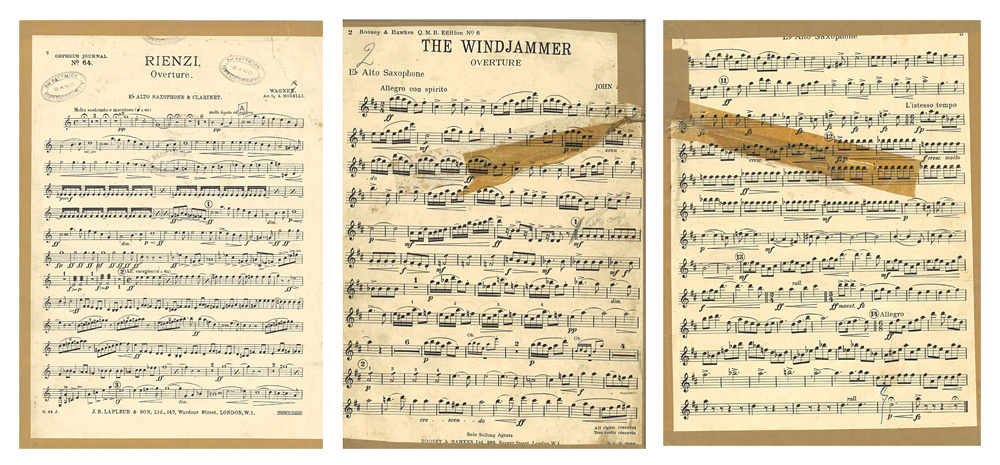 Equally 'brown' (but at least, written for the wind band) most concert bands perform the great standards such as Holst's suites in Eb & F, Vaughan-Williams Folk Song Suite, and military parade marches. This is all valuable core repertoire, but there's so much more great music available for the symphonic wind band.
For instance, British composers such as Gordon Jacob, Edward Gregson, Derek Bourgeois, Martin Ellerby and Philip Sparke have written many original wind band works which have contributed greatly to the repertoire of bands of all standards and grades. Hopefully, you've had the opportunity to perform a common work by one of these composers at some point. There's also quite a few underperformed gems by these composers which hardly see the light of day so go and explore further.
Edward Gregson: Celebration 
Interestingly Philip Sparke has had a close relationship with the huge banding movement in Japan, in particular the Tokyo Kosei Wind Orchestra. Probably the best-known Japanese wind orchestra who have influenced the current popularity in wind bands outside Europe. It's also worth taking the time to search on YouTube/Spotify for performances by the Siena Wind Orchestra, Osaka Shion Wind Orchestra and the phenomenal Seika Girls' High School Band
Philip Sparke: Music of the Spheres - Seika Girls' High School Band
However, it's in the USA where the wind symphony genre really takes centre stage with composers producing substantial original works for the wind ensemble. Notable composers using the full tonal spectrum of a modern symphonic wind band to full advantage include, James Curnow, David Maslanka, Ron Nelson, Frank Ticheli, John Mackey, Samuel Hazo and Julie Giroux
Take the time to listen to recordings of Dallas Wind Symphony, North Texas Wind Symphony, Illinois State University Wind Symphony, and the UNLV Wind Orchestra and I'm sure you'll find some inspiring and innovative works.
Ron Nelson: Rocky Point Holiday -  Dallas Wind Symphony                          
Julie Giroux: Just Flyin - North Texas Wind Symphony
Claude T.Smith: Variations On A Hymn By Louis Bourgeois -  UNLV Wind Orchestra
For further listening, here at Windology Music we've curated a Spotify playlist of over 60 hours of works which features mostly wind band repertoire (there's also some fabulous brass band works) for you to enjoy.
Adrian's top 3 picks
Olivia's top 3 picks
A Movement for Rosa: Mark Camphouse